How to Dye Easter Eggs the Natural Way - Using Onions and Veggies!
March 27, 2019
This Easter, why not dye eggs the natural way? You can derive many amazing colors and designs from items commonly found in your kitchen, like onions! Each variety of onion can color your eggs to an amazing hue, perfect for any nature-lover's Easter egg hunt. (The kiddos will love them, too!)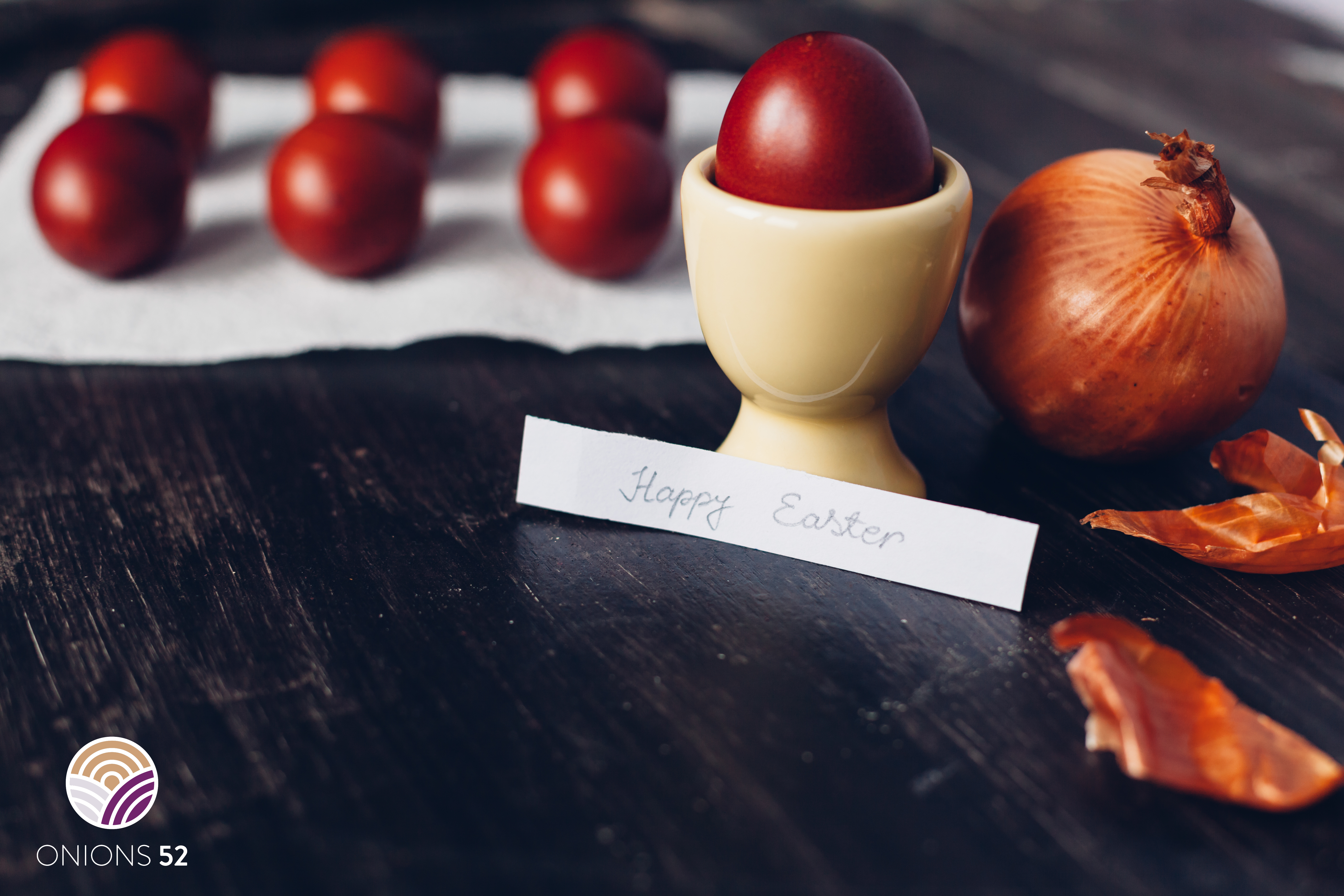 What you'll need:
One dozen eggs

6 Onions 52 Red onions (the more loose skins, the better!)

6 Onions 52 Yellow onions (the more loose skins, the better!)

Two large pots

Water

Vinegar
Prep:
Peel the skins from each onion, taking care to separate the skins into two piles according to color.
Dying your eggs:
Time for the fun part! Grab your pots and fill it halfway full.

Add eggs. Place the red onion skins in one pot, and the yellow onion skins in the other. Add one teaspoon of vinegar to each pot.

Bring both pots to a boil, then reduce heat and simmer for 15 minutes.

Remove and discard the skins, then place eggs in a bowl to cool. For a deeper, richer color you can leave the eggs in the onion water and place in the fridge overnight. In the morning you'll have amazing eggs that look almost too good to eat.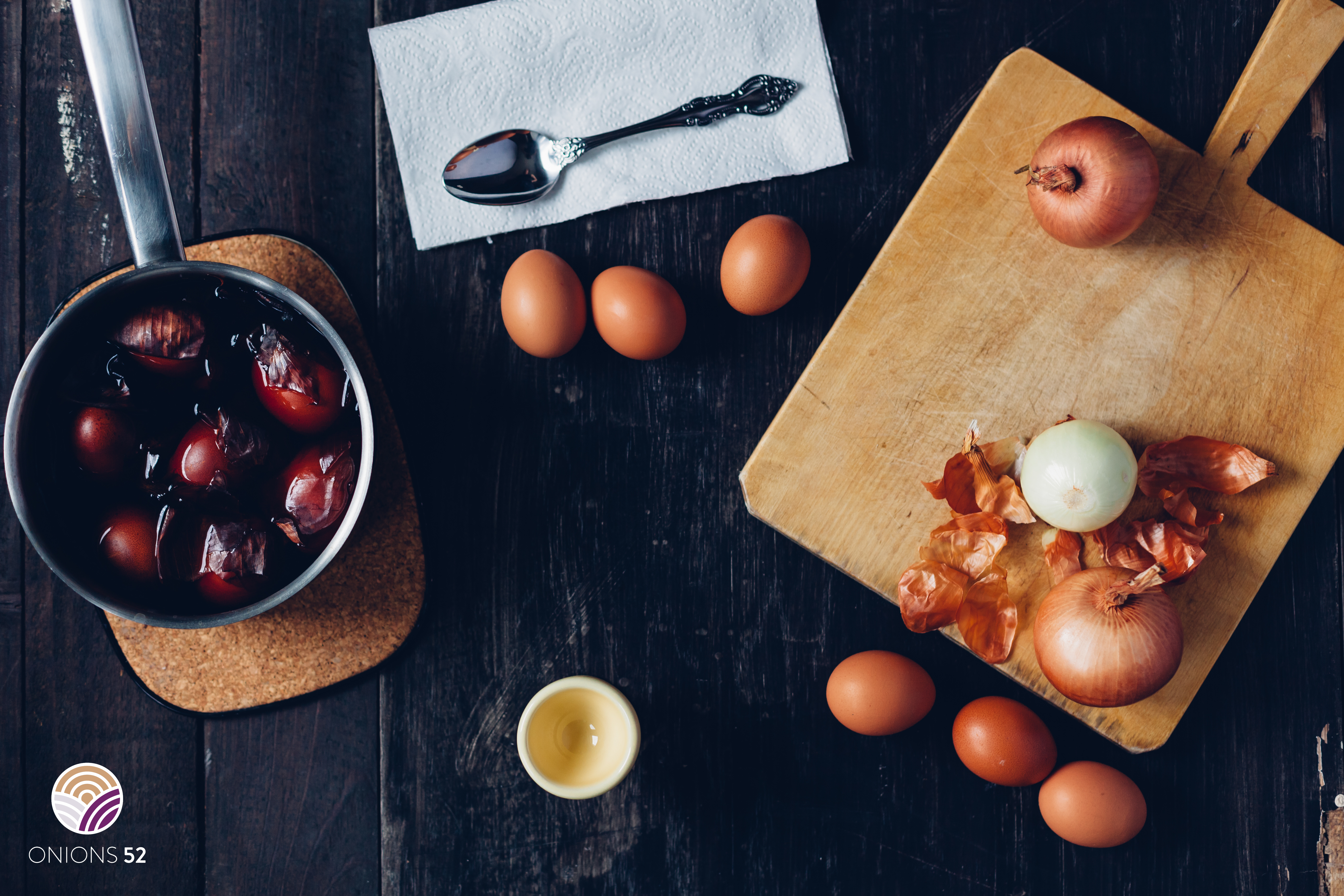 For more color ideas:
Use tumeric, blueberries, coffee beans, red cabbage, beetroot, and kale using the same method above to create various shades of colored eggs.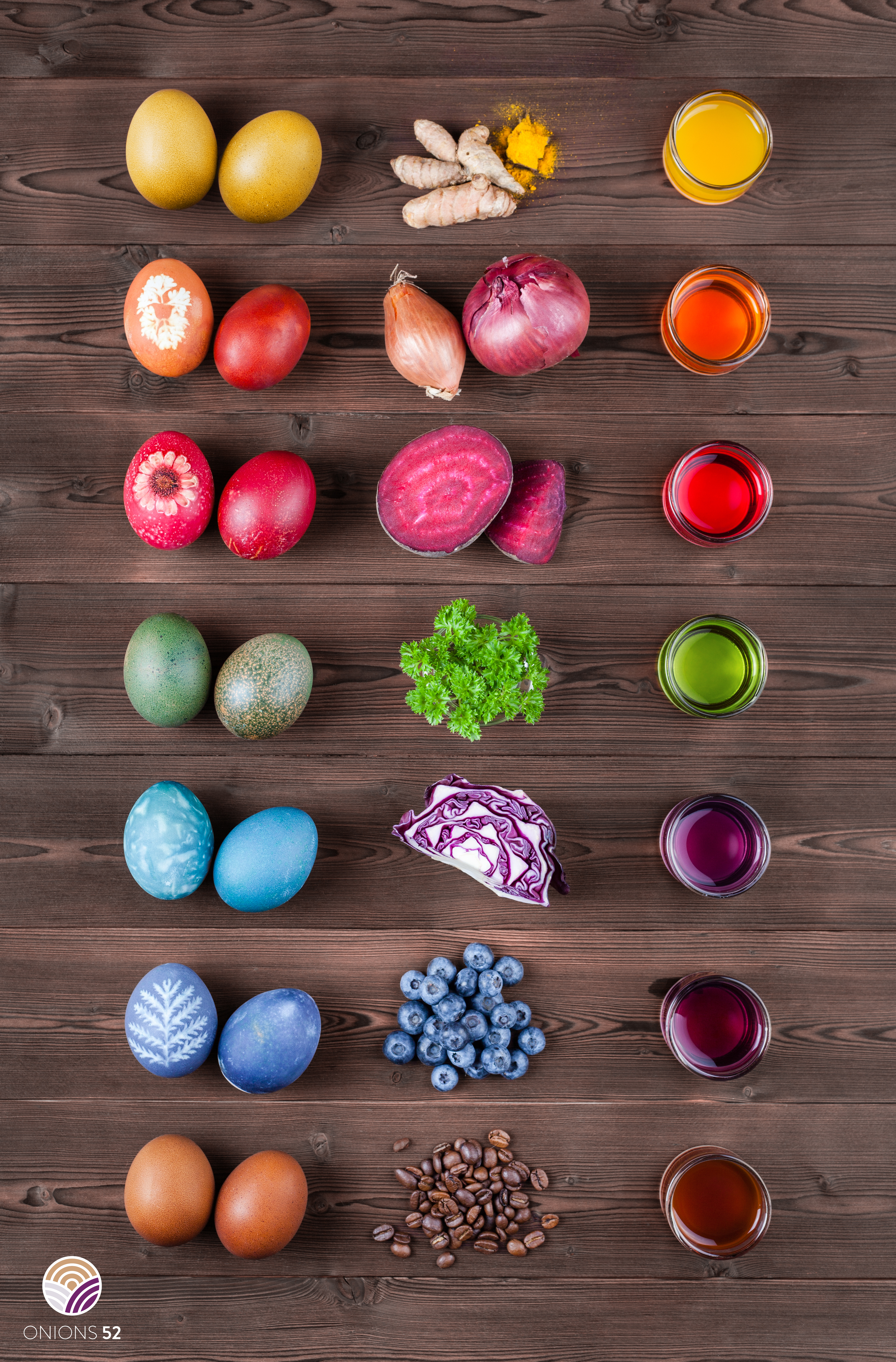 Enjoy! From your friends at Onions 52, Inc.

Onions 52, Inc. was founded in 1977 and is headquartered in Syracuse, UT. They are the country's leading grower-shipper of quality yellow, red, white, and sweet onion. For more information about Onions 52 contact Falon Brawley at 801-773-0630 or falon@onions52.com.